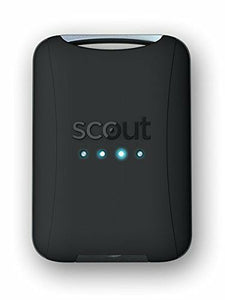 Real Time Location: Locate your Scout directly on your phone anywhere in the world.
Small & Concealable: Scout is easy to hide anywhere on your vehicle.
Create Custom Alert Zones: Know exactly when your Scout enters or exits a zone.
Water Resistant & Durable: Scout can handle all the mud, water and beatings you can throw at it.
Hardwire to any Vehicle: Includes hardwire kit with internal backup battery.
Share Scout Information: Share location details and notifications with friends, family and co-workers.
Keep Track of your History: Get complete history with date, time, location and speed.
Instant Movement Alerts: Get movement alerts to your phone within seconds.
*Scout works with Android, IOS and Windows.