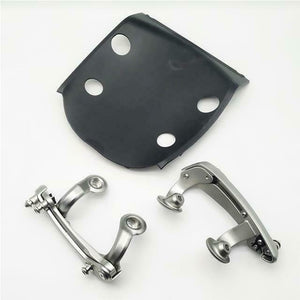 The Sports Pannier Mounting Kit features a patent pending quick release bobbin mounting system with retractable mounts, which can be closed when your panniers are not in use for a clean appearance.
Panniers not included in kit. For Panniers please purchase part number (A9510535).
This item fits the following models: Rocket 3 GT, Rocket 3 R, Rocket 3 TFC.